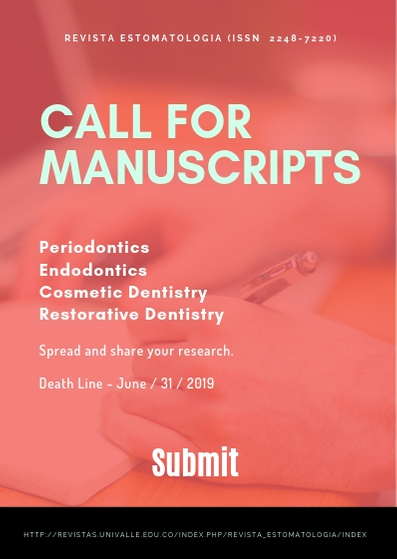 CALL FOR PAPERS
Revista Estomatología invite authors to submitt manuscripts related to:
- Perio-Prostho workflow in implant dentistry.
- Periodontology
- Orthodontics
- Prosthetic and Esthetic Dentistry
- Community Dentistry
- Dental Pathology
- Pediatric Dentistry
- Maxillofacial Surgery
Open February 1th - June 31th 2018.
Thank you for your interest, we look forward inanything you may need.
Sicerelly,
Editorial Team Revista Estomatología.