Predators of bark beetles (Coleoptera) in the Balikesir region of Turkey
Resumen
The aim of this study was to determine the diversity of bark beetle predators in the coniferous forests of the Balıkesir Province of Turkey. Six plots were established that each contained five pheromone traps and two log traps. Eight bark beetle predator species: Aulonium ruficorne (Olivier, 1790), Clerus mutillarius Fabricius 1775, Corticeus fraxini (Kugelann, 1794), Paromalus parallelepipedus (Herbst, 1792), Platysoma elongatum (Thunberg, 1782), Raphidia ophiopsis Linnaeus 1758, Temnochila caerulea (Olivier, 1790) and Thanasimus formicarius (Linnaeus, 1758), belonging to six families were found. The six bark beetle predator families found were: Cleridae, Trogossitidae, Laemophloeidae, Tenebrionidae, Zopheridae, Histeridae, and Raphidiidae. Also it is included a description of which bark beetle galleries these predators were found in.
Autores/as
Haci Huseyin Cebeci

Istanbul University

Mustafa Baydemir

Balikesir Forest Regional
Descargas
La descarga de datos todavía no está disponible.
Palabras clave
Arthropod
Coniferous species
Control
Distribution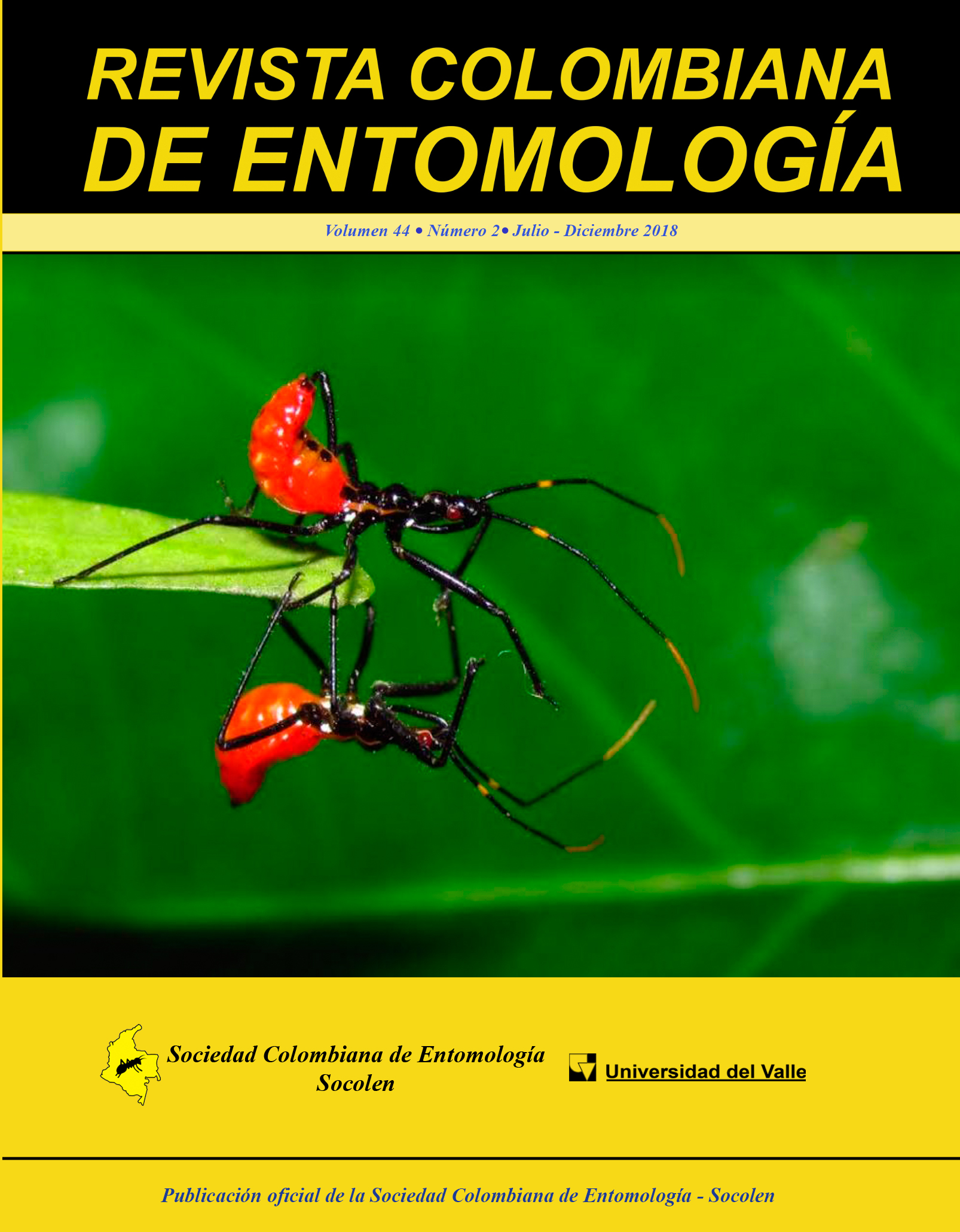 | 19 |
Cómo citar
Cebeci, H., & Baydemir, M. (2018). Predators of bark beetles (Coleoptera) in the Balikesir region of Turkey. Revista Colombiana De Entomología, 44(2), 283-287. https://doi.org/10.25100/socolen.v44i2.7326
Sección
Sección Básica / Notas científicas
© Los derechos de autor de la Revista Colombiana de Entomología pertenecen a la Sociedad Colombiana de Entomología y la Universidad del Valle. Estas instituciones no se responsabiliza de las ideas emitidas por los autores. Ninguna publicación, nacional o extranjera, podrá reproducir ni traducir los artículos o los resúmenes, sin la previa autorización escrita del editor. La persona interesada en poseer una copia de un artículo puede descargala de la página web de la revista, solicitarla gratuitamente al autor cuya dirección aparece en la primera página del mismo o solicitarla a través de revista.entomologia@univalle.edu.co.