Taxonomy and distribution of Tapinoma ants (Formicidae: Dolichoderinae) in Colombia
Abstract
The species of the genus Tapinoma are reviewed for the first time in Colombia. Four species are recognized, T. litorale, T. melanocephalum and T. ramulorum are recorded and described, as well one undescribed species. A taxonomic key based on the workers, images and distribution maps are provided.
Authors
Emira I. García-Avendaño

Universidad del Magdalena

Roberto J. Guerrero

Universidad del Magdalena
Downloads
Download data is not yet available.
Keywords
Biodiversity
taxonomic keys
trap species
new records
Neotropical region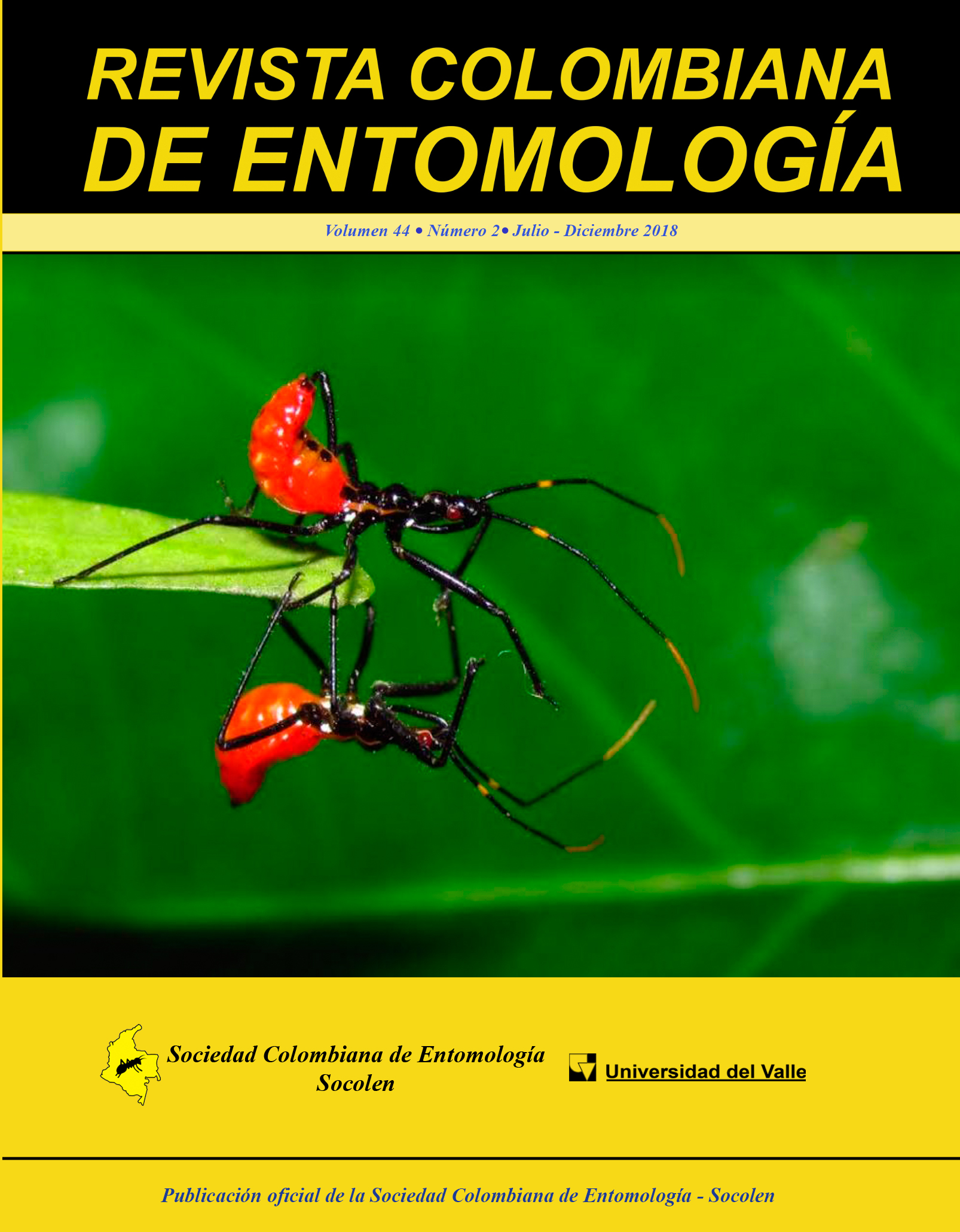 | 121 |
How to Cite
García-Avendaño, E., & Guerrero, R. (2018). Taxonomy and distribution of Tapinoma ants (Formicidae: Dolichoderinae) in Colombia. Revista Colombiana De Entomología, 44(2), 223-237. https://doi.org/10.25100/socolen.v44i2.7324
Section
Basic / Research paper
The copyright of the Revista Colombiana de Entomología belongs to the Sociedad Colombiana de Entomología. The Society does not take responsibility or liability for any idea expressed by the authors. No publication, national or foreign, may reproduce or translate the articles or summaries, without the written permission of the publisher. Anyone interested in a free copy of a paper can download it directly from the journal website, request it directly from the author whose address appears on the first page of the article or asking for it to revista.entomologia@univalle.edu.co.