A case of gynandromorphism in Amblyomma mixtum (Acari, Ixodidae)
Fredy A. Rivera-Páez

Universidad de Caldas

Marcelo B. Labruna

Universidade de São Paulo-USP

Thiago F. Martins

Universidade de São Paulo-USP

Bruno Rodrigues-Sampieri

Departamento de Biologia, Instituto de Biociências, Universidade Estadual Paulista-UNESP, Rio Claro

María I. Camargo-Mathias

Universidade Estadual Paulista-UNESP
Resumen
Gynandromorphism is a condition in which an organism simultaneously exhibits male and female morphological characteristics. In Colombia, the taxon Amblyomma cajennense is represented by the species Amblyomma patinoi and Amblyomma mixtum. In September of 2014, in the Colombian Orinoco region, adult ticks were collected and determined from natural infections in bovines and equines. A gynandromorph was described from a natural infestation on a bovine, and morphologically classified as A. mixtum. This is the first literature report of a gynandromorph of A. mixtum, and the first description of a gynandromorph for a tick species in Colombia.
Descargas
La descarga de datos todavía no está disponible.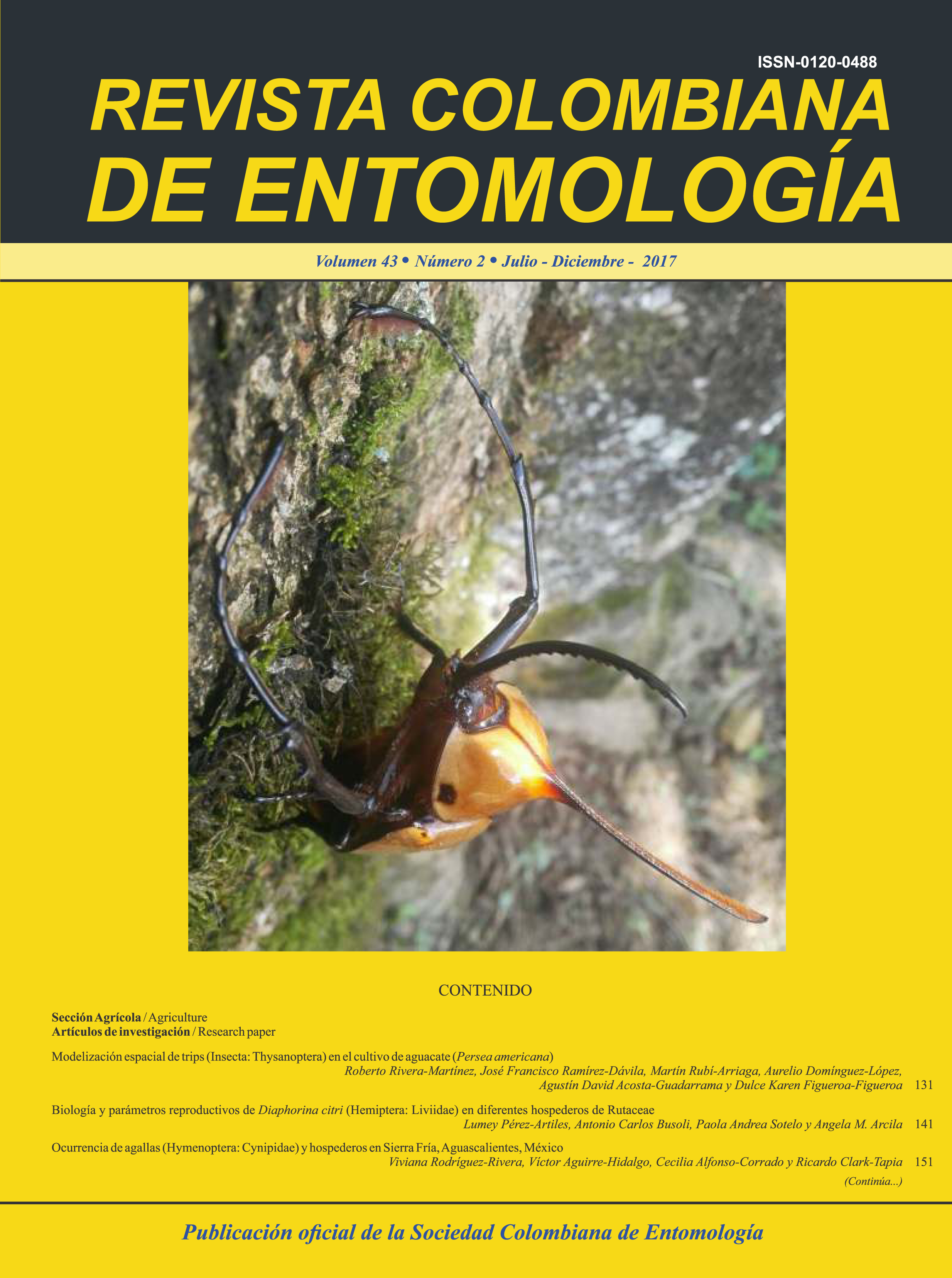 Sección
Sección Médica / Notas científicas
Palabras clave
Biology, ticks, Neotropic
© Los derechos de autor de la Revista Colombiana de Entomología pertenecen a la Sociedad Colombiana de Entomología. La Sociedad no se responsabiliza de las ideas emitidas por los autores. Ninguna publicación, nacional o extranjera, podrá reproducir ni traducir los artículos o los resúmenes, sin la previa autorización escrita del editor. La persona interesada en poseer una copia de un artículo puede solicitarla gratuitamente al autor cuya dirección aparece en la primera página del mismo o en la web o solicitarla a través de oficina@socolen.org.co.